Roger's Gardens in Newport Beach
Roger's Gardens is one of my favorite places to visit through out the year. Roger's Gardens is the most beautiful home and garden center. Roger's Gardens in Newport Beach is located at:
2301 San Joaquin Hills Road
Corona Dell Mar, CA 92625
(949) 640-5800
Roger's Gardens is a truly a pleasure to visit. With their stunning outdoor and indoor plants, home decor, and of course their holiday decorations as well. There are beautiful fountains, and they are known for their outdoor hanging flower baskets.
If you are looking for a gift, you will be sure to find it at Roger's Gardens in Newport Beach. Roger's Gardens has beautiful fountains, hanging plants, mailboxes, artwork for both indoor and the outdoor patio.
Roger's Gardens also outdoor patio furniture, and has an exceptional selection. They also have a large selection of accessories for both indoor and outdoor patios.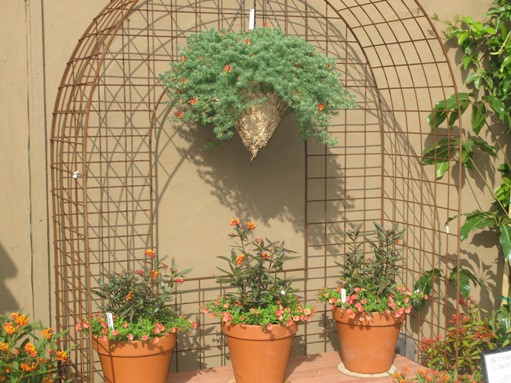 During Halloween, Roger's Gardens does not disappoint with their Halloween decor. It is a fun place to visit and get ideas or that unique item that you have been looking for.
During the Christmas season, Roger's Gardens decorates with all the holiday decor. They have a dedicated room for Christopher Radko ornaments, and there are events where you can meet the different artists. They also sell Christmas trees during the holiday season.
I enjoy just browsing around the gardens, and getting ideas, or perhaps finding that special item that I want to add to my home or garden. I love the unique table and chairs below that is made from stone and the beautiful accessories. Additionally, you will find excellent customer service at Roger's. In the past, I have brought in a plant to ask how to treat it, and they offer advice and recommendations.
Rogers Gardens has a Garden Room, and there are indoor plants including stunning orchids, African violets, and other blooming plants. At the entrance to the Garden Room were these beautiful hydrangeas. There are also wreaths for all different tastes.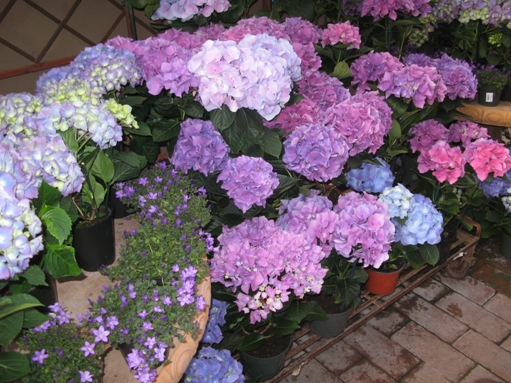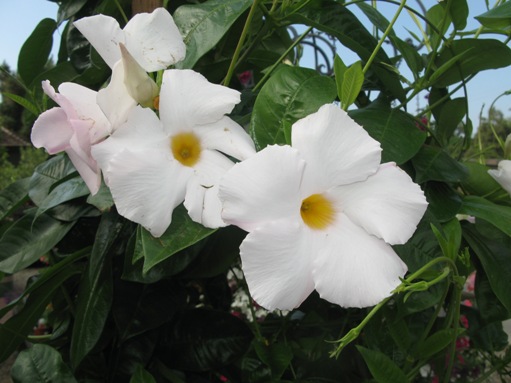 So if you are looking for a wonderful place to visit, I recommend visiting Roger's Gardens in Newport Beach.