1000 Steps Beach, Laguna Beach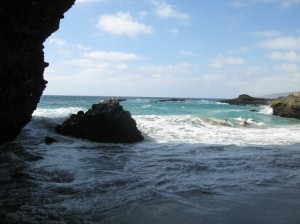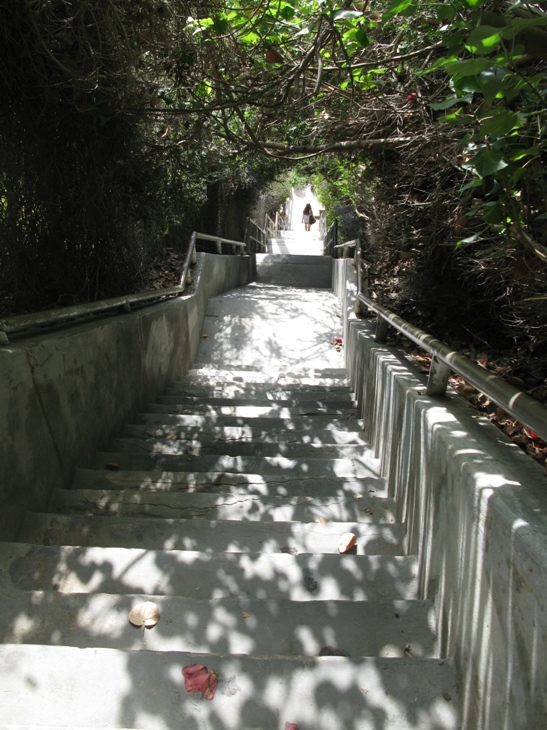 1000 Steps Beach in Laguna Beach is a beautiful beach that does have public access. There are approximately 230 steps to the sand, and it is steep, however beautiful. There are bushes and plants which have grown over the stairs creating a tunnel-like effect. The beach itself is amazing with beautiful rock formations, and caves for exploring other coves.
1000 Steps Beach is located at 9th and Coast Highway in South Laguna Beach. It is most definitely a is a worthwhile visit. The entry to the beach itself is unusual. There was no lifeguard on duty when we were there yesterday, and the ocean conditions were rough with large waves, and a strong undertow. However, the temperature was warm. My advice is to swim near a manned lifeguard tower for your safety.
There is some very beautiful real estate overlooking 1000 Steps Beach. These homes have spectacular views of the ocean. They also have stairs down to the beach, and some of the homes even have trams to go up and down the steep mountainside. Additionally, there are some homes located right on the sand. There were a number of people working out on the stairs, and it is a great opportunity for an outdoor workout climbing back up the stairs.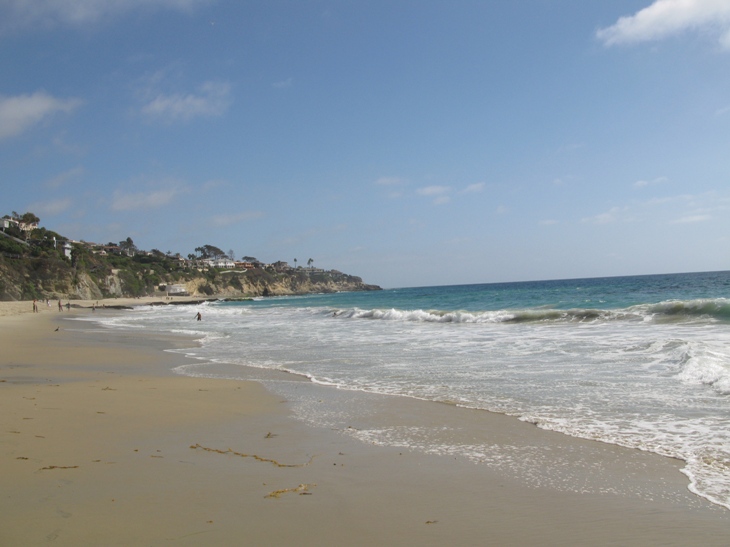 There were a number of skimboarders, and that seems to be a good beach for that. The waves are shore break, so surfing can be treacherous.
Parking is on the street, and make sure you cross Coast Highway at the signal.
Nonetheless, 1000 Steps Beach in Laguna Beach is absolutely breathtaking, and just taking the time to go and enjoy this most beautiful area in Laguna is worth the visit.
Take your beverages and lunch, but make sure you save some water for the hike back up the stairs – even though there are not 1000 steps, it is a workout to climb back up those stairs.