Shower Remodel
Transform your daily shower routine into a sanctuary with an updated shower remodel. Update your shower and get rid of old, outdated tiles and fixtures. Embrace a new luxurious and modern shower space.
Upgrade your shower with updated fixtures. There are so many options including sleek rainfall showerheads to adjustable body jets. Customize your shower for your personal taste.
If your shower is looking tired, it could be time for a renovation for a new shower upgrade. Your shower should be a place where you can relax, but if it's looking outdated, there are many things you can do to improve the space.
There are so many options and you can choose from different shapes of showers, tiles, and other features to create your perfect and luxurious bathroom. There might be more options available for your bathroom than you realize. It is also possible to remodel your bathroom and shower on a budget.
Choosing Your Shower Type
You can stick with the type of shower you already have or change to something that could be more suitable for your space. Many people are getting rid of bathtub shower combinations.
Homeowners are installing a separate shower with a stand-alone tub that is separate from the shower. There are some necessary tips you need to know when updating your bathroom.
8 Essential Steps for a Bathroom Remodeling Project
Click To Tweet
Bathtub and Shower
A bathtub shower combination is a versatile and space-saving fixture commonly found in modern bathrooms. This design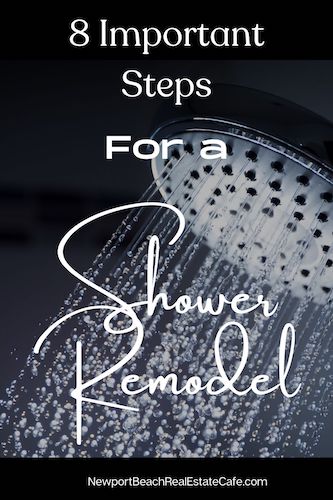 combines the relaxation of a bathtub with the convenience of a shower, offering users the best of both worlds. With a quick turn of the faucet lever, one can enjoy a leisurely soak in the bathtub to unwind after a long day or opt for a brisk shower when time is of the essence. This dual functionality makes it an ideal choice for homes with limited space, catering to both relaxation and practicality. The sleek and minimalist aesthetics of these fixtures also add a touch of contemporary elegance to any bathroom decor.
A bathtub and shower combo saves space, making it an ideal choice for smaller bathrooms where separate fixtures might not be feasible. This ingenious design optimizes your bathroom layout, maximizing both comfort and functionality.
With a bathtub and shower combination, you have the flexibility to choose between a quick, invigorating shower or a relaxing soak in the tub. A bathroom remodel will add to the luxurious lifestyle of your home. A shower replacement will update the overall look of your bathroom.
This combination caters to all members of the household, from children who prefer baths to adults who favor showers. It accommodates varying age groups and mobility levels, ensuring that everyone can access and enjoy the space effortlessly.
Additionally, the bathtub serves as a functional feature for families with young children, as it provides an enclosed environment during bath time. The showerhead allows for easy rinsing and cleaning, simplifying daily tasks.
The aesthetic appeal of a well-designed bathtub and shower combo adds value to your home, enhancing its overall appeal to potential buyers and guests alike. With a wide range of styles and materials available, you can create a personalized oasis that reflects your unique taste.
Embrace the best of both worlds and revel in the convenience and luxury of a bathtub and shower combination, where functionality and relaxation unite in perfect harmony.
Curved Showers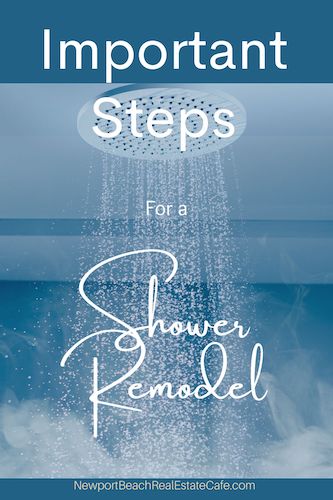 A curved shower is unique and maybe something that you want to add to your bathroom. Depending upon the space, it can be trendy and it may not be appealing to future home buyers. Consider all of your options when working in bathrooms with limited space or unusual dimensions.
A curved shower enclosure can be an interesting addition to any modern bathroom. Its elegant, curving design not only adds a touch of architectural intrigue but also elevates the showering experience. The gentle curve of the enclosure not only creates a sense of openness and spaciousness but also serves a functional purpose by containing water within the enclosure. This design minimizes the risk of water splashing onto the bathroom floor, making it both aesthetically pleasing and practical. Moreover, the curved glass or acrylic panels often used in these showers add a contemporary, sleek aesthetic, turning an everyday routine into a luxurious and visually pleasing affair.
You can create an element of a curved shower by adding a curved shower door utilized with a corner shower. Curved shower doors are available at Vanity Fair, Lowes, and other locations.
Corner Showers
A corner shower is space-efficient and a stylish bathroom solution. It is tucked neatly into a corner, it optimizes available space while offering a refreshing shower experience. Corner showers are generally not as large, however, it will depend upon the space available. Its design often includes glass enclosures that create a modern and open feel, making it a smart choice for smaller bathrooms seeking functionality without sacrificing aesthetics.
Natural Stone Finish
The type and color of the natural stone you choose to finish the bathroom is an important decision. Your selection can pull together the look of the room and should match the cabinets.
You can choose different-sized tiles and natural stone as well. Consider utilizing a slab for the walls of the shower. Accent time can be utilized for insets in the shower walls. Different-sized accent tiles can make the walls and backsplash more interesting. Whatever tiles you select, you need to make sure that they go well together.
Tiles can be made from many different materials, including natural stone, porcelain, ceramic, granite, marble, and more. Porcelain and ceramic tend to be better in a few ways, being easier to keep clean and are less expensive than some other types.
Make Use of the Light
Having more natural light in the bathroom makes it a nicer room to use. If you can have a larger window installed, it can improve ventilation as well as make the room brighter. Adding a skylight is another way to increase the light if the location of the bathroom allows it.
Eight Essential Steps for a Bathroom Remodeling Project
Click To Tweet
Create More Storage
You always need somewhere to place the soap and shampoo, and this is normally the job of a shelf or creating insets within the walls themselves. People can store shampoo and other shower items in the insets built within the shower itself. A built-in wall niche can be added in a few places instead of soap dishes, creating a more stylish way to deal with bathroom storage.
Consider Hiring a Contractor
Regardless of the scope of your remodeling project, it is a good idea to hire a contractor. There are tremendous benefits of hiring a contractor to complete your project. You can ask for a quote on the cost prior to beginning any work on the home at
all. One question you will likely ask is how much does a shower remodel cost. That will depend upon the extent of the remodel. Discuss the average cost of shower remodel and the rest of the bathroom. You may end up replacing the tub to a current free-standing tub and upgrading the toilet to a low-flow toilet that utilizes less water each time you flush.
If you are removing walls in the existing bathroom, then the renovation project may be more costly. You will want to avoid making mistakes during any remodeling, so it is recommended to plan ahead.
Final Thoughts
A shower replacement is a fabulous way to upgrade your home. It is an improvement that the majority of home buyers will appreciate. Home renovation projects that update the home to current trends tend to make the home more salable to the majority of buyers. By planning ahead and knowing what materials you are going to use, you will know ahead of time the average cost to remodel a shower.
About the Author
The blog post "Shower Remodeling | 8 Essential Steps to Know" was written by Sharon Paxson, a top Newport Beach Real Estate Agent. With experience since 2005, representing buyers, sellers, landlords, and tenants, we welcome the opportunity to share our expertise with you and guide you through your real estate transaction.