Selling your home is not always as easy as you may think. For one reason or another, your home can end up back on the market. This can happen for a variety of reasons. The buyer may have a problem getting finance or their circumstances could have changed.
When your home ends up back on the market after a failed home inspection, you can have a serious problem on your hands. Relisting your home is never an easy process and you should do the best you can to avoid the situation.
Back on the Market After a Failed Home Inspection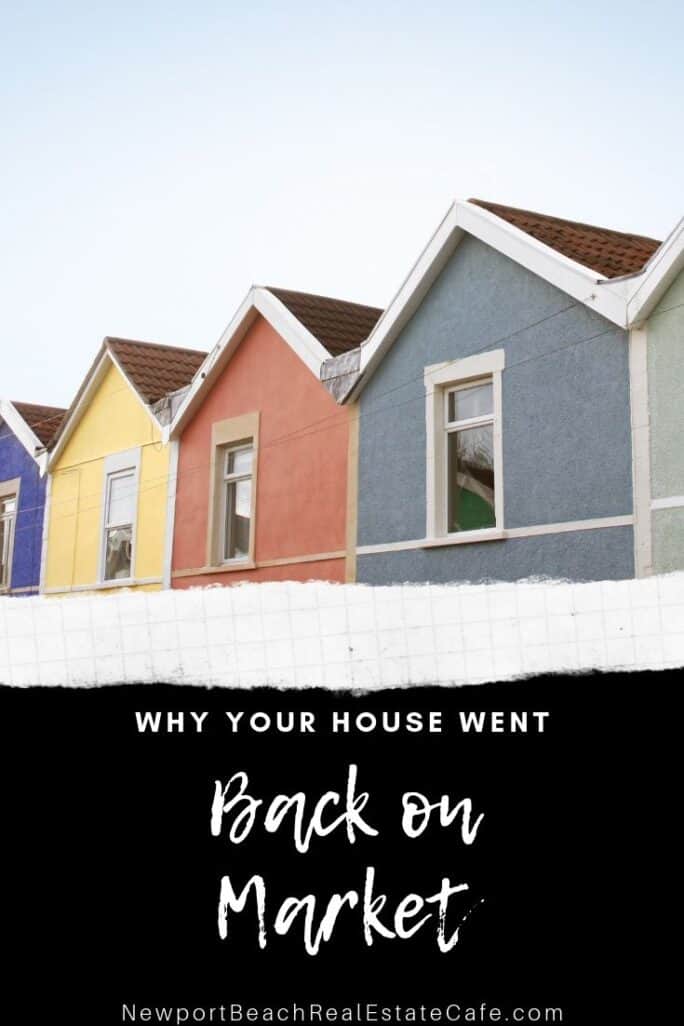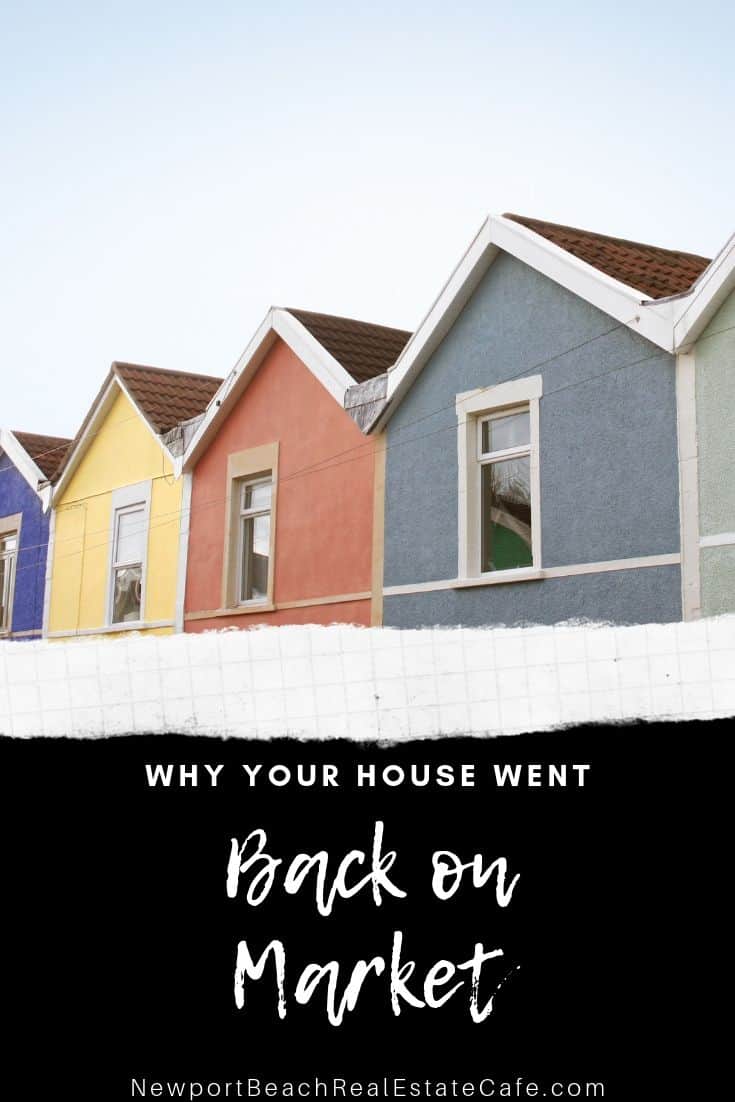 When your home fails a home inspection, you need to take a step back and think about what went wrong. It is unusual for a home to fail. Most of the time your real estate agent will have gone through your home with a fine tooth comb.
That does not mean uninspected problems can occur. For instance, your real estate agent may not have been given access to the roof. This is often an issue with any property coming back on the market.
Plumbing and HVAC issues are also common reasons for a home going back on the market. If your home has failed the home inspection, you had better be honest with yourself. Take stock and make sure you have a plan to deal with all of the problems the home inspector picked up.
Don't Get Emotionally Involved
Most sellers feel angry when a sale falls through because of a failed inspection. They have tried to get away with something and failed to do so. It can be very frustrating for the seller and the real estate agent. However, it is best to be objective and try to solve the problems so they will not arise again.
When you are selling your home and want to achieve a good price, you really do need to make sure your home is up to date. Not only should your home meet all the required regulations, but it should also be in a good state of repair.
A buyer should feel he or she can move in without having to do any work. That is then you are going to achieve the best price.
How You Can Avoid Your Home Going Back On the Market
Would you sell your car without listing all of its problems? The answer to that is no. So, why should you try to "get away" with selling your home without telling your real estate agent about any potential problems?
Presuming buyers are not savvy is the worst thing you can do. It is always best to make sure any repairs that need doing are done, or listed with the real estate agent.
In a perfect world, you should deal with any problems long before you list your home. Preparing for a home inspection is key and will ultimately help you to avoid the home going back on the market.
Critical Areas of Your Home
Every home has critical areas you need to pay special attention to. The roof is a top priority. Replacing a roof is expensive and is not something a buyer wants to do. Make sure you look after your roof and check it on a regular basis. If there is an attic or crawl space, it is ideal to regularly inspect that to look for staining or any signs of a leak.
Problems with plumbing and electrical wiring are two other major issues. Home inspectors check everything when it comes to electrical wiring. Rewiring can cost a lot of money, and if you think yours is not up to date, make sure you have it checked out before listing your home for sale.
A certificate from a qualified electrician is a good start and should be shown to your real estate agent.
Having your plumbing and HVAC systems checked out before you list your home is another good idea. Remember to keep all the invoices and proof of any repair. This will help a great deal should a home inspector pick up on recent repairs. Additionally, if there is any warranty paperwork associated with the home, be sure to have that in order to provide to the buyer.
Bathrooms and Kitchens
Bathrooms and kitchen areas must be clean and free from mold. Mold is an issue in many homes. Today, many buyers are aware it causes illnesses such as asthma and allergies. It can also indicate an underlying damp problem.
Deal with it before you list your home, and at the same time, make sure you don't have any broken tiles or dripping faucets.
Look at your home with a critical eye and address any deferred maintenance. Ask yourself if you would want to buy your home and would it pass a home inspection. If the answer is no, it is better to hold off selling your home rather than letting it go back on the market after a failed home inspection.
Find Other Valuable Resources for "Reasons your Home went Back on Market After a Home Inspection" from Real Estate Professionals Across the Country. Please check out the articles below, and please share across Social Media if you liked the articles.
Michelle Gibson has put together an excellent resource about the reasons a home can go back on the market. She discusses how a home that goes back on the market can be a red flag to a potential new buyer.
Putting your home back on the market because of a buyer backing out because of home inspections issues is certainly a disappointment and there can be detrimental effects to the future sale of your home. Kevin Vitali discusses putting your home back on the market after a buyer's home inspection.
Bill Gassett has provided another great resource for why homes come back on the market. This can be very frustrating for a seller and the real estate agent. And there can be negative ramifications about relisting the home once it has already been in escrow.
About the Author
The above real estate article "Reasons your Home went Back on Market After a Home Inspection" was written by Sharon Paxson of Newport Beach Real Estate. With experience since 2005 representing sellers, buyers, and landlords with their real estate transactions, we welcome the opportunity to share our knowledge and expertise and guide you through the home buying or selling process.
We service the following Orange County CA areas: Corona del Mar, Huntington Beach, Newport Beach, Newport Coast, Sunset Beach, Tustin and more! If you are considering selling your home, we welcome the opportunity to work with you and list your home with a top Newport Beach CA Realtor.