The 109th Newport Beach Christmas boat parade is going to set sail on December 13 – 17, 2017. Each night this incredible Christmas Boat Parade will begin at 6:30 pm. Join the viewers to view the incredibly decorated boats, yachts, sailboats, kayaks, and canoes cruise in the Newport Beach Harbor. The 109th Christmas Boat Parade is hosted by the Commodores Club of the Newport Beach Chamber of Commerce.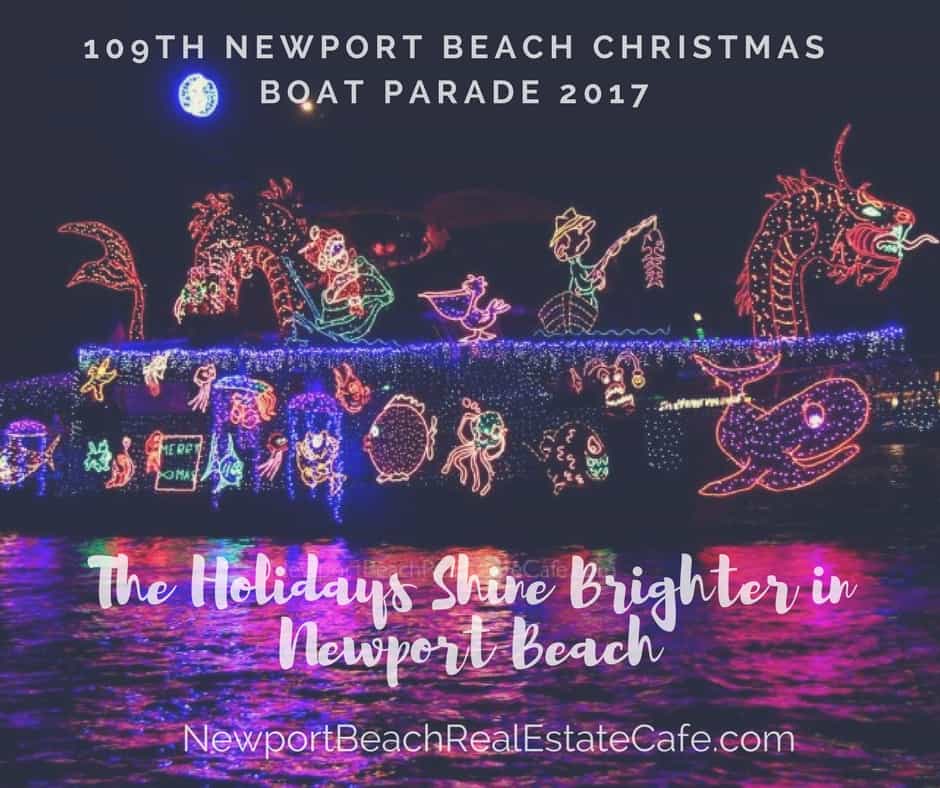 This year there is a new start and end location which is at the tip of Lido Isle in Newport Beach. See the route below:
The following are some restaurants that you may want to view the parade from. The Newport Lighthouse Bayview Cafe, the parade will pass by this restaurant in the new Marina Park at 6:52 pm. Newport Landing located near the Balboa Pier on the bay side is located at 503 E Edgewater and the parade will pass by this restaurant at 7:14 pm.
Other popular bayfront restaurants to view the parade from including the following:
The approximate time the Christmas boat parade will pass by these restaurants is anywhere from 8:39 pm to 8:42. If you have not made reservations, I strongly recommend that you make reservations as soon as possible! For other restaurants and times the parade passes by, please view this link.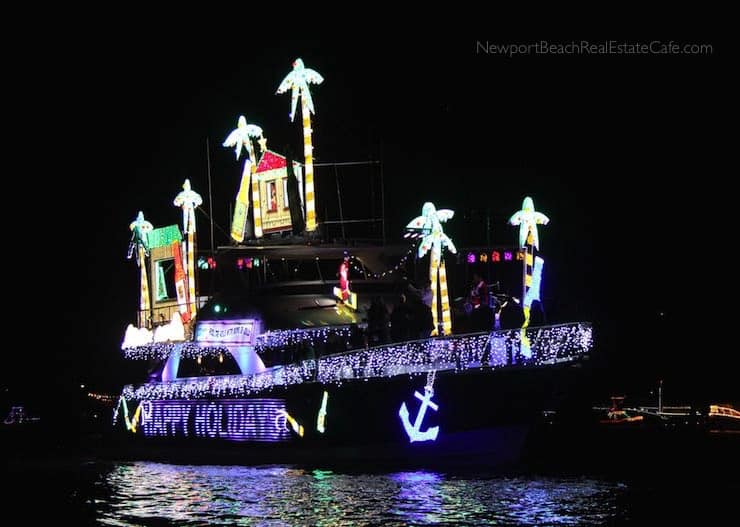 There is also the opportunity to view from a boat, and that is the best way to see the parade as truly you are involved and can see the incredible decor. Check out the information for yacht charters.
There is also local bayside beaches that you can view the boat parade from, on the Balboa Peninsula. Please note parking will be VERY limited, please arrive early.
Hoping you all enjoy the Newport Beach parade of lights!! It is truly a site to see!!