Stage your Home for Real Estate Photography
You have listed your home for sale, and the photographer is coming over the next day to take photographs, what to expect? Keep in mind your home only has one chance to make an excellent first impression. Once your home goes into the MLS, the photos are syndicated to all third party sites (unless you discuss with your Realtor® that you do not want this option). So, this is your homes opportunity to provide the best first impression!
Here are some tips to prepare your home for real estate photography.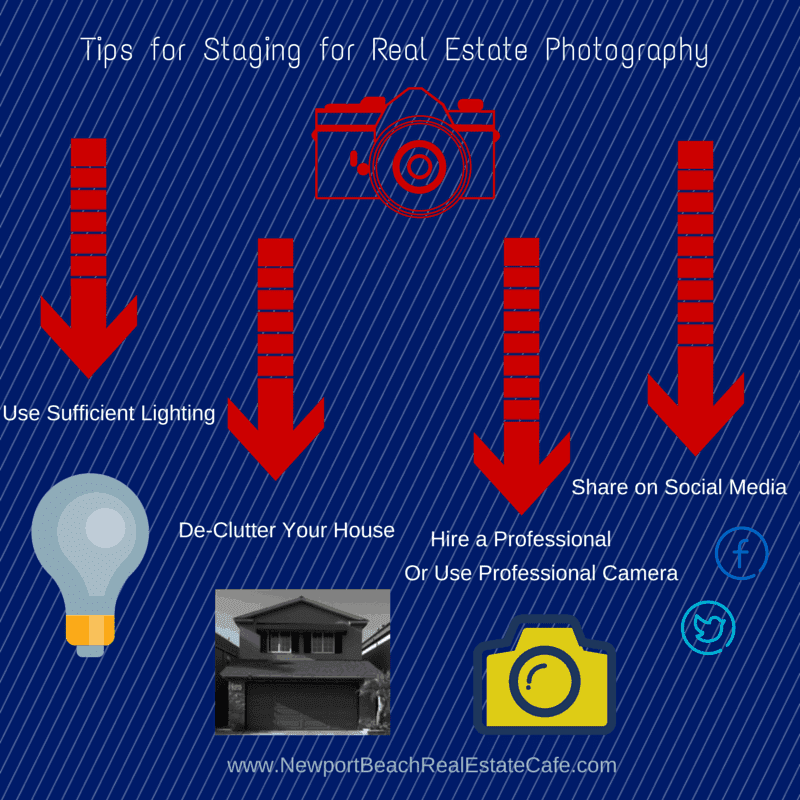 First of all, it is important to schedule the time of day in which your property has the best lighting indoors. Many photographers prefer natural light, and I have used photographers that use natural light and added lighting.
Keep in mind if they are taking exterior photos best time of day to avoid shadows on the house so it looks the best.
Before the Photographer comes, be sure to de-clutter the rooms, clean off that kitchen counter, make sure the counters and floors are clean. Although most photographers can "fix" things, it is best to have a clean home. Organize bathroom counter tops as well. Some of the things I have seen is that the photographs include a photo of an empty water bottle, dishes on the sink, rooms disorganized, and even a litter box.
If your Realtor® is taking the photo's, be sure they are qualified (meaning you have viewed their photography previously) or have them hire a professional. It makes a big difference. The photographer I use lets me stage every single shot.I have moved furnishing, floor rugs, cleaned, organized counters to make the shot look clean and organized.
Once you receive the photographs back, work with your agent on the lay out for flyers, and print media. Then once you have your photos, share them. They will be on the MLS, but it provides additional exposure when you share them on social media sites.
If you have any questions about preparing your home to sell, or preparing for photography, please contact me.