This is part 3 in a series of Preparing Your Newport Beach home to sell. You can read about part 1 addressing deferred maintenance, and part 2 getting top dollar for your Newport Beach home.
Selling your home for sale is a process, and preparation is key to getting top dollar for your home. Also, this post is to provide you with information on what to expect with the home selling process.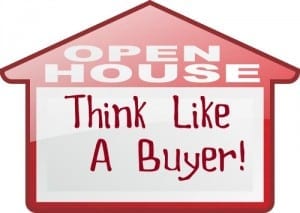 The next step for you is to start thinking like a buyer. Homes often have extreme emotional attachment, and that is entirely understandable. You raised your children in your home, your child's graduation party was at your home, not to mention all the holiday dinners and celebrations. I get it, we correlate the memories with the home and then it those emotions effect your ability to negotiate with a potential buyer.
If you realize that you are emotionally attached to the home, and if you really want to sell, then it is time to become objective. And I mean completely objective about your property and how others are going to perceive and "see" it.
As stated in the earlier posts, keeping it as neutral as possible is the most desirable to appealing to the masses.
Don't be offended by feedback from agents and their buyers. Keep in mind, EVERYONE has different taste.
Think like a buyer and start going out to look at homes that are comparable to your home, be objective. Write down what you like and what you didn't. How did the home show, what did you think of price?
Evaluate different neighborhoods near your home, and walk into open houses. What did you like about the home? How did it feel, did it smell clean?
Start looking for homes in the area that you are moving to next.
If you are thinking like a buyer, then it is a good time to start thinking about Selecting Your Newport Beach Realtor which you can read about tomorrow in part 4.
Read the Series on Preparing Your Home to Sell in Newport Beach
Part 1 – Addressing Deferred Maintenance
Part 2 – Getting Top Dollar for Your Home