When are you selling a home, the process can be complex. There are many considerations to take into account when selling a home, and if you have tenants in place, that can add another entire layer that needs to be considered before listing the home for sale. Tenant cooperation is vital for the sale of the home. Keep in mind you will need the tenant to make sure the home is "show ready" prior to any showings to ensure that it shows in the best light to ensure the home has a good first impression.
Once you have decided that you want to sell your home with tenants in place, establish the steps to complete the process.
Communicate with the Tenants
First and foremost, I recommend that you communicate with the tenants and let them know of your intention to sell the home. Remember it is their home too and their daily life will be impacted by daily showings, texts, cleaning and more. It is preferable for a tenant to find out about a home being listed for sale from the owner as opposed to anyone else. If a home is listed as coming soon on a website, the tenant may see it and wonder why they were not notified. This is not going to help the process. Cooperation with the tenant is key if you want to sell your home for top dollar!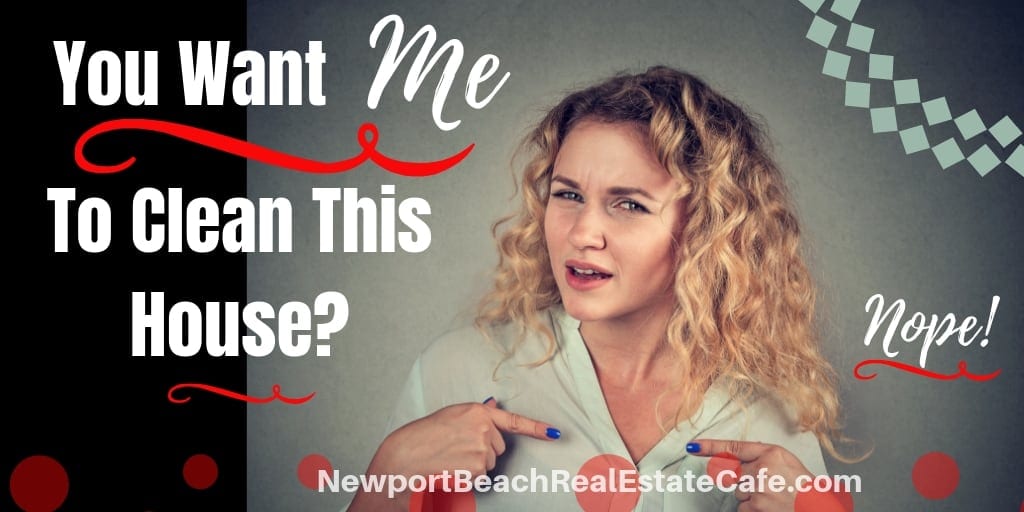 Discuss Expectations with Showings
Keep in mind, it is the tenant's home also., They have families and lives which are going to be disrupted with the selling process. In most cases, tenants are not aware of the seller's intent to sell when they signed the lease.
I recommend having a frank conversation with them, and explain that you need the home to be in the best condition for showings. Perhaps as a property owner, offer to send in a cleaning service once a week to ensure the property is clean. Ask the tenants to keep the clutter to a minimum and
if they have pets, to take them out during showings. Be sure to ask the tenants to also clean up after the pets on a daily basis to ensure that the exterior, as well as the interior of the home, shows well. This can be inconvenient for
a tenant, especially if the work or have small children
It is important to hire an experienced listing agent who has sold homes with tenants. Have a meeting with the tenants and the Real Estate agent to go over the process, so a tenant knows what to expect with the home selling process.
The tenants can be the gatekeepers to the home and make or break the deal. Communicating up front with them to let them know the process and what to expect can help the process move along smoothly.
Advise the tenants about their possessions and to ensure they are protected. Some of the disruptions a tenant can expect can be having professional photographs taken, scheduling showings, and allowing access for inspections and appraisal.
Motivate the Tenant
Now that you are asking for all this cooperation from the tenant, what is in it for them? Offer to incentivize them in some capacity. Whether it is reduced rent during the months it is listed for sale, or offering no rent, financial remuneration generally facilitates cooperation. Remember, the tenant is basically helping you sell your home so you need their cooperation.
Tenant Occupied Versus a Vacant Home
If the tenant is NOT going to cooperate, keep it clean or allow access to the property, then it may be best to just wait until the property can be sold vacant. Often times having a home that shows well with furnishings can help to sell it, however, if the agent cannot get in to show it, then it may be pointless!
If the lease is going to be expiring, then it may be in the best interest of the seller to wait until the property is vacant. If the tenants only have a short period of time such as a month or two left on the lease, it may be in the seller's best interest to wait until the tenant's lease expires to sell the property. Be sure to verify tenancy rights and you adhere to the tenancy rights. If it is required that you provide the tenant with 60 days notice prior to vacating the property, then provide the proper notice to the tenant.
Vacant homes may also provide some challenges when selling as buyers may not be able to visualize living in the property, or where the furnishings will be placed. Homes that are occupied are generally warmer and show better. If a home is vacant, then any defects are going to stand out. Fresh paint, and ensuring the home is clean will help to make sure that the home shows well!
What is the Showing Schedule?
This is probably one of the most discussions to have with a tenant. Allow the tenant to have some input as to when they would prefer to have the showings. Are you going to be utilizing a lockbox? You may consider tenant controlled lockbox so they feel they have some control over who is coming into the property. When there is a lockbox on the property, a Real Estate agent may assume it is ok to open it up without checking showing instructions first. If you have concerns about that, then the Realtor can program a CBS code on a Supra Lockbox. The definition of CBS is Call before Showing! This way the lockbox will not open without the code which is provided by the listing agent.
There are circumstances where there is limited access to the property. Examples of limited access include establishing set hours when the property is shown.
As a listing agent of properties which have had tenants, it is ideal to keep them informed about the process so they feel as they are in the know. All showings shall be communicated with the tenants and of course the seller so they are aware of the activity on the home. Even though it is protocol to leave a business card after a showing, not all agents do so! I believe it is a courtesy to let the tenant/occupant of the property to leave a business card.
Do the Tenants Prefer Accompanied Showings with Agent?
This is another factor and some tenants prefer that all showings be accompanied by the listing agent. This will help the tenant to feel secure, however, accompanied showings can be a turn off to potential buyers. Often times buyers want to have access to the home with their own agent so they can freely discuss the property without having someone hovering over them.
Access for Appraisal and Inspections!
Another important consideration is to let the tenants know the property will need to be made available for an appraisal, home inspections and other inspections that a buyer may request. Be sure to let the tenants know how much time a home inspection takes and the scope of the inspection. At an appraisal, they do not take as much time as an inspection, however, the Appraiser will come in and photograph, measure and ensure there are smoke detectors and carbon monoxide detectors in the property.
Utilize an Experienced Agent with Selling Homes with Tenants
There may be delicacies when dealing with tenants. Agents who have experience with selling homes with tenants are able to facilitate the home selling process. The agent will also be responsible to negotiate a showing schedule that is acceptable for all parties. Additionally, communicating with the seller and tenants on the property's activity is beneficial.
Final Thoughts
Selling a home with a tenant has its complexities but it is not impossible. The most important factor is communication with the tenant so all expectations are understood. If the tenant is willing to work with the seller and the agent, it will likely result in a sale. Also, explaining to the tenant if the property is in the best possible condition for showings, it will most likely result in a more timely sale.
Considering selling your home and you have tenants in place? Then check out this post which provides 8 Tips for Selling a Home with Tenants! https://t.co/LsvRlpUtCZ via @massrealty @WellingtonHomez @XavierDeBuck @LynnPineda and @PaulPsian pic.twitter.com/HnhQrO576g

— Sharon Paxson (@SharonPaxson) February 15, 2019
Find Other Valuable Resources for "8 Tips for Selling a Tenant Occupied Home" from Real Estate Professionals Across the Country. Please check out the articles below, and please share across Social Media if you enjoyed the articles.
5 Tips for Selling a Tenant Occupied Home via Michelle Gibson, Wellington Fl Real Estate
Are You Considering Selling a Home with Tenants via Bill Gassett, Maximum Real Estate Exposure
10 Reasons Why Empty Homes Don't Sell Easily via Xavier DeBuck, Johannesburg Real Estate
Obstacles Encountered when Selling a Home via Lynn Pineda, Imagine your House
Great Tips for Selling Your Home with a Tenant via Paul Sian, Cincinnati and Northern Kentucky Real Estate
About the Author
Sharon Paxson of Newport Beach Real Estate authored "8 Tips for Selling a Tenant Occupied Home" was written by Sharon Paxson of Newport Beach Real Estate. With experience since 2005 representing sellers, buyers, and landlords with their real estate transactions, we welcome the opportunity to share our knowledge and expertise and guide you through the home buying or selling process. We specialize in internet marketing to ensure that a listing receives maximum exposure.
We service the following Orange County CA areas: Corona del Mar, Huntington Beach, Laguna Beach, Newport Beach, Newport Coast, Orange, Santa Ana, Sunset Beach, Tustin and more! If you are considering selling your home, we welcome the opportunity to work with you and list your home with a top Newport Beach CA Realtor.
Summary
Article Name
8 Tips for Selling a Tenant Occupied Home
Description
Tenant cooperation is vital for the sale of the home.
Author
Sharon Paxson | Top Newport Beach Real Estate Agent