Farmer's Market Debuts in Newport Beach
The Farmer's Market opened yesterday in Lido Marina Village on the brick-lined street of Via Oporto in Newport Beach. We arrived yesterday morning at around 10:15 and there was a good crowd, and most of the vendors had already sold out of many of their goods.
There were organic fruit and vegetables, flowers and orchids. Some of the vendors had samples and I must say the oranges and the berries were delicious – there were yellow raspberries, red raspberries, and blueberries.
The Farmer's Market in Newport Beach was a great opportunity to meet and greet your friends and neighbors as well.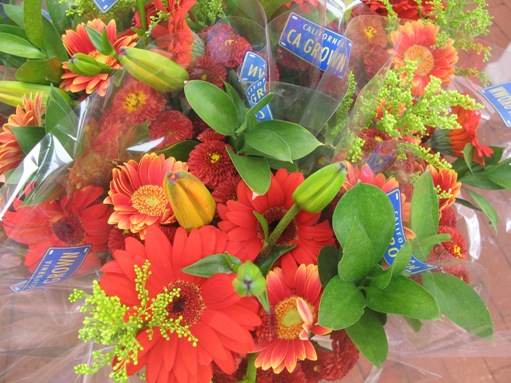 Next weekend, we will plan on arriving earlier so that the vendors are not sold out.
I really enjoyed the Farmer's Market and hope to see you next Sunday morning.