Fourth of July in Newport Beach, 2010
The Fourth of July in Newport Beach is a pretty big event and this year was no different. There were celebrations going on throughout the city of Newport Beach and the city of Huntington Beach. People were out on bicycles, at the beach, playing volleyball, swimming in the ocean. And the weather cooperated and we actually had sunshine.
This year in Newport Beach, the city blocked off an entrance to not only vehicles but to bicycles and pedestrians at Balboa Boulevard and Coast Highway. The idea was to control the crowd and number of people that swarm to the beach. People were still able to get to the Balboa Peninsula from Prospect Street or Newport Boulevard.
Rudy's in Newport Beach had a burger – slider eating contest, and the man in the red shirt won. I believe he ate 13 sliders in 8 minutes. Not only did he have the honor of winning, but he also won $250.00! I bet he was pretty full and didn't want any more burgers on the 4th!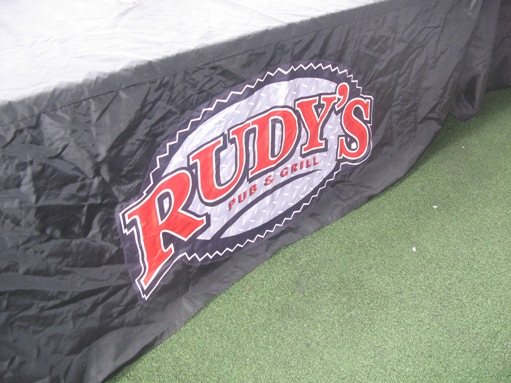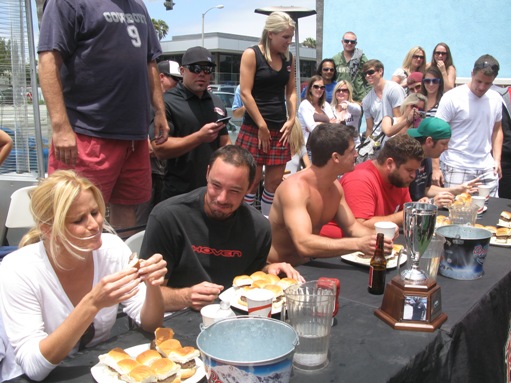 On the Balboa Peninsula in Newport Beach, the police were out in force to keep the activity to a minimum, and the crowds controlled.
People were still out partying and enjoying the day. We rode around the Peninsula on bikes, and just people watched and went to the beach.
Hope you all had a safe and sane Fourth of July!