Springtime in the desert is a very desirable time of year to visit the area. Indian Wells is located approximately 100 miles from the Newport Beach area. The Coachella Valley is a very beautiful area, with stunning mountains, clear blue skies, and it is a golf destination area. There are many golf courses located in the Coachella Valley, and there are also many professional golf tournaments as well including the Bob Hope Classic, and the Frank Sinatra Golf Tournament.
Desert Horizons is a gated community in the Indian Wells area. During the springtime, the weather is pleasant, not too warm, flowers are blooming and many golfers are returning to take advantage of this beautiful area. In Desert Horizons, there are both single family homes, and attached condos.
The golf course at Desert Horizons is beautiful, and has many water features (hazards) through out the course. I enjoyed viewing the green grass, and the flowers.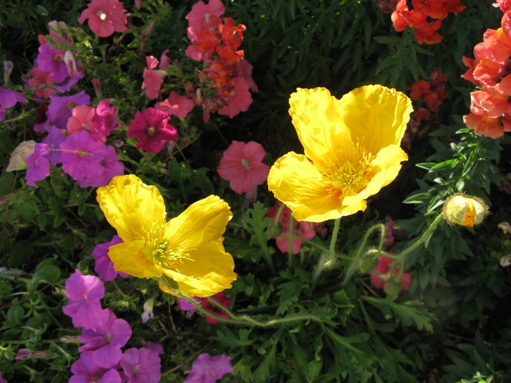 There are many birds and ducks as well that reside in the area.
The spring time is an excellent time of year to visit the desert.
If I can answer any questions about Indian Wells or Desert Horizons, please contact me.